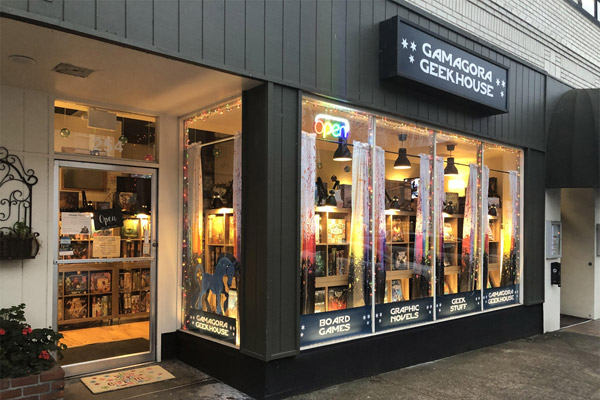 Address
108 SW 3rd Street
Corvallis, Oregon 97333
Hours
Wednesday thru Friday
Noon to 11PM
Saturday thru Sunday
Noon to 8PM
Closed Monday and Tuesday
Phone Number
541-286-8616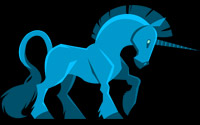 Gamagora Geekhouse is a freaking awesome geek store and a 21 and older members only Geek Lounge. That's really all you need to know. You want to know more? Okay, I guess I can talk a little more about my favorite thing in the world.
Gamagora Geekhouse is a lot like our mascot, a unicorn. It has parts of things you recognize, but there really isn't anything else out there like it.
The whole Gamagora adventure started as the brain child of my partner (David) and I (Brittni). We met in 2015 and spent a lot of time looking for a place to play games and hang out with other geeks. We never found a place where we felt comfortable being, well, a geek, in a non geek place. So, in 2018 we smashed together our two backgrounds and came up with our very own geek sanctuary. Gamagora Geekhouse was born.
People
Gamagora Geekhouse is all about the people. The Customers who are dabbling in the geek world for the first time, the Geeks who come to shop and chat and the Members who use the Lounge to hang out, all form the Gamagora Community.
Geekhouse Retail
The Geekhouse retail section is full of board games, graphic novels, role playing games, dice, magnets, posters, puzzles and more.
Geek Lounge
The Geek Lounge is a private club for 21 and older Members only. The Lounge has well stocked libraries with board games, books, graphic novles and RPGs. There is a bar that serves local beers, ciders and wines as well as snacks and non-alcoholic drinks. We also host events all throughout the year, including game tournaments, the Summer Passport, trivia competitions and other events.
Virtual Geekhouse
The Gamagora Geekhouse website is the online hub for our local Geek community to read reviews and get updates on the goings on at the Geekhouse and the geek world at large. It's also your access to the Gamagora online retail store.
Registration
If you would like to access the online retail store, read our reviews of games, graphic novels and movies, or receive email updates on the Geekhouse Register Now!
Membership
If you would like more information on becoming a Member text us at 541-286-8616.