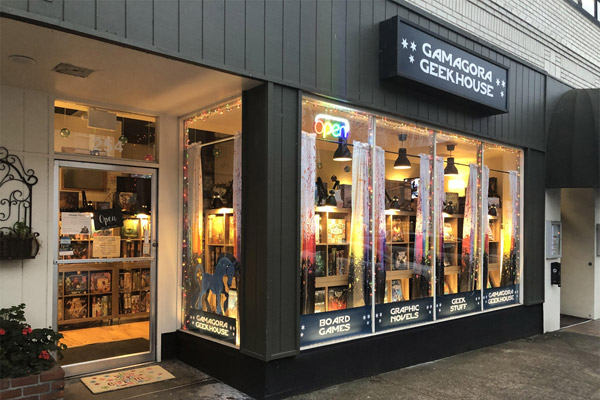 Address
108 SW 3rd Street
Corvallis, Oregon 97333
Hours
Tuesday-Saturday
11AM to 7PM
Sunday
Noon to 6PM
Monday
Closed
Phone Number
541-286-8616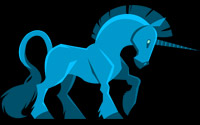 Gamagora Geekhouse is an amazing geek store. We sell new and used board games, graphic novels, role playing games, dice, posters and magnets. Whether you are a part of the cult of the new, just dabbling in the hobby, or finally moving to the deep end, we're here for you.
In addition to the retail store, Gamagora Geekhouse also has a 21 and older membership area called the Geek Lounge. The Geek Lounge is a bit different from most other FLGS spaces. While it has extensive game and graphic novel libraries and hosts gaming events, its primary purpose is to build and strengthen a community of geeks. It's a space where everybody will know your name and you can build real, lasting friendships. Basically, a Social Club for Board Gamers.
Members of the Geek Lounge have access to the following:
A play area with large tables and a library of over 900 board games.
Lounge areas with comfy sofas, puzzles to assemble, and over 500 graphic novels to read.
Game events including learning expeditions, heavy board games, open play, and competitive leagues.
The Geek Lounge Discord server used to converse with the community as well as to sign up for events and coordinate game nights.
If this sounds like your kind of place and you'd like to become a Member, drop by the Geekhouse anytime Tuesday-Friday 11am-7pm or Sunday from Noon-6pm. Applicants are randomly drawn weekly from the pool of applications and invited to become a Member. There is a one time $42 sign up fee ($20 if you are a student) to finalize your Membership and then $5 a visit after that.
For more information, stop by the Geekhouse!
Registration
If you would like to access the online retail store Register Now!
Address
108 SW 3rd Street
Corvallis, Oregon 97333

Hours
Tuesday-Saturday: 11am-7PM
Sunday: Noon-6PM
Monday: Closed