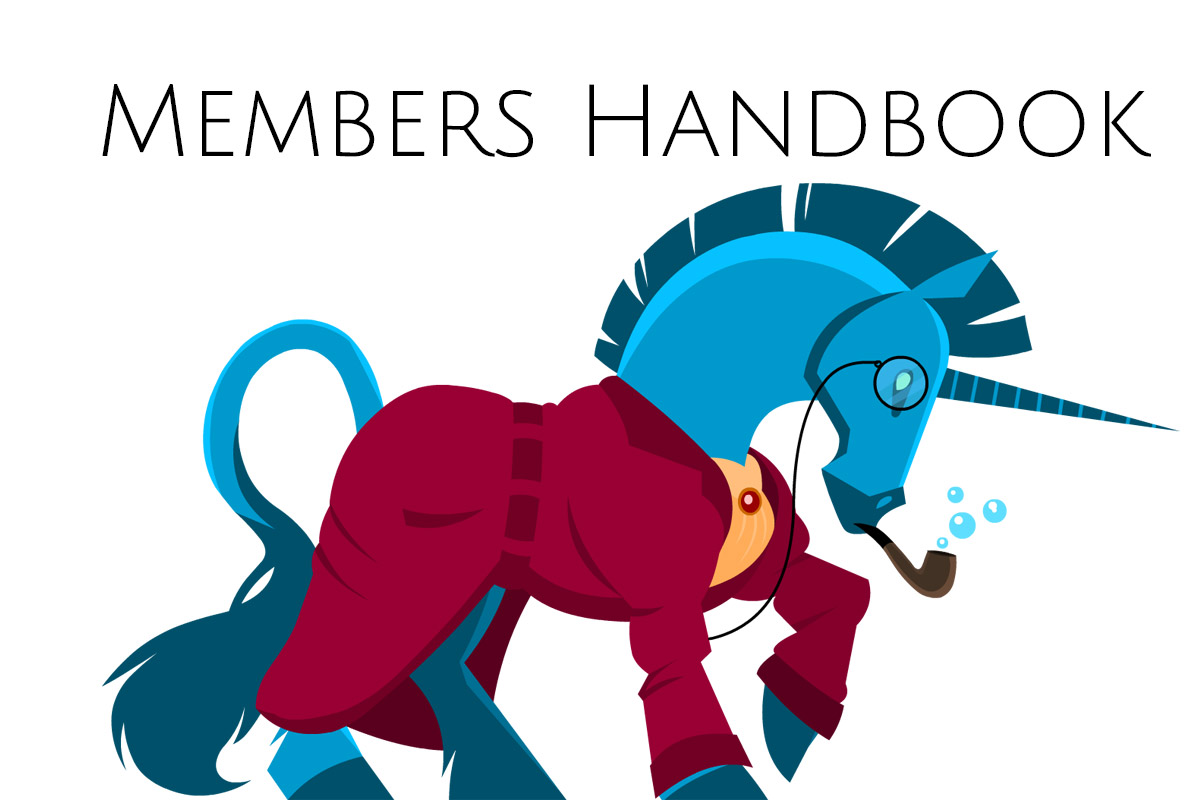 Address
108 SW 3rd Street
Corvallis, Oregon 97333
Hours
Sunday - Tuesday
Noon to 6PM
Wednesday - Saturday
Noon to 9PM
Phone Number
541-286-8616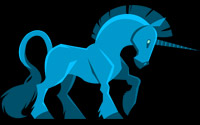 Welcome to the Gamagora Geekhouse Members Handbook, your guide to geeking at the Geek Lounge.  Just as every good game needs instructions and rules, so does being a Member of the Gamagora Community.
First of all, the basic info:
Address:
108 SW 3rd Street
Corvallis, Oregon 97333
Parking is lovely downtown street parking, found on 3rd, 4th, Monroe and Madison. Reminder: downtown is 3 hour parking until 5pm Monday-Saturday. The city will ticket you if you're parked longer than 3 hours, especially on busy Saturdays. There are 10 hour metered parking spots on 4th between Jackson and Monroe for long Saturday gaming if you don't want to move your vehicle. We are two blocks away from the downtown Bus Transit Center and there are bike racks right outside the front doors.
Hours:
The Lounge is open until 11pm with the caveat that you need to be in the Lounge by close of retail (that just means we won't be letting anyone into the Lounge after retail closes)
Retail Hours:
Monday   Closed
Tuesday  Closed
Wednesday Noon-10:00pm
Thursday  Noon-10:00pm
Friday  Noon-8:00pm
Saturday Noon-8:00pm
Sunday Noon-6:00pm
We will let Members know in Discord if we have different hours for a holiday or special occasion.
Contact Details:
Website: https://gamagorageekhouse.com
Email: geeks@gamagorageekhouse.com
Phone/Text/WhatsApp: 541-286-8616
You can always message us on Discord: Geekhouse @Gamagora#5827, Brittni @brittlipy#6183, or David @wunoke#4507
We encourage questions, suggestions or just saying hi. Geek conversations are always welcome. Socializing is why we opened the Geekhouse.
Our primary mode of contact to Members will be via Discord.
When Visiting:
You must check in before entering the Geek Lounge. Everyone entering the Geek Lounge must be a current Member. The visit fee is $5 per person to be paid before leaving. The $5 visit fee is to be paid whether you are coming for an event, hanging out for just a little bit, or staying for an all day adventure.
When you come in for open play, a Geekhouse employee will direct you to a table. On event nights/days, the big tables in the Great Hall will be limited and there might be a set time that we need a specific table vacated. We will give you a heads up before we seat you.
Events will be announced on the Members Discord channel with all of the details and links to purchase entries. Some events will be released to certain groups before the main announcement is made. Only entries purchased for those specific individuals will be accepted before the main announcement. Cancellations are totally fine up until 48 hours prior to the event, and will receive a full refund. This will allow us to announce the opening so another Member can attend. Cancellations within the 48 hours before an event will not be refunded. Entries must be purchased by the Member attending. Once you have purchased an entry you will be given access to that Event's Discord channel. Instructions, rules and requirements will be provided for each event.
The game library is organized to help you choose a game. The games are divided up into Strategy, Cooperative, Filler, Party, Two Player, Epic and War Games. This should help you narrow down a game based on weight, player count, time, etc. We strongly recommend doing some research on heavier, epic or war games prior to your game night. Make sure they are a good fit for your group and you are prepared for set-up and teaching. We might be able to help with a rule here and there but we won't be able to teach full games. There are a ton of how-to videos on YouTube. That's how we learn most of our games. 
Only take one game to your table at a time. If someone else has the game you wanted to play, you'll either need to choose a new game or wait. But please don't pressure anyone to hurry because you want to play it. Everyone deserves a stress free playing experience. I mean unless you're playing a stressful game, but let's not add to that stress.
You can make table and/or game reservations up to 24 hours in advance. Texting or calling is the best way to ensure your request is received. 
Food and Drinks:
Snacks and drinks go hand in hand with hanging out and playing games. All of our snacks are self serve. Grab what you want and keep track. You can add items to your cart on our website and close out your tab through our online store, or just keep track and have us add it to your tab before you leave. Alcoholic beverages and coffee can be ordered at the bar and will be added to your tab by a Geekhouse employee. Remember, even if you purchase your snacks on our website you'll still need to check out before you leave to pay for your visit fee.
No outside food or drink is allowed, but you are free to pause your game, leave to grab a bite and then come back to finish your gaming adventure. Just let us know you're leaving and approximately when you'll be back. You'll check out and pay when you are completely done for that day.
When you are done for the evening, you are responsible for cleaning up your table so its ready for the next group of geeks. This means putting your game back in the box in roughly the same way you found it, putting it back on the shelf in alphabetical order in the section you got it from, throwing away all of your garbage, and depositing your glasses, bottles, etc. in the tub next to the garbage. If you got really crazy and a table needs a wipe down, let a Geekhouse employee know and we'll take care of it. Games all have a color coded sticker to help you remember what section it came from. If while playing or putting a game away a sleeve or bag needs replaced, let us know. We have plenty of extras.
Coming in as an individual:
Sometimes you don't have a group to come in with, but you you still want to do something at the Geekhouse. The events are our number one recommendation for joining games. It's an easy way to get to know the other geeks and you don't have to do any of the planning.
You can also use the Discord Channel #lets-get-together to set up non event based game dates. Ironing out details before you come in makes everything smoother. Please, please, please don't ask to join someone's game while you are at the Geekhouse. If someone offers for you to join, that's cool, but don't put pressure on a group to include you, especially when they may have only wanted to hang with their group or play a specific game with a specific player count. We are trying to remove the awkwardness and not add more.
Not wanting to play a game? That's cool too! Sometime you just want to hang out and have a beer. We have a large library of graphic novels, Wi-Fi and movies playing. You can hang out on the couch or commandeer one of the smaller tables. We have outlets available to plug in laptops, phone chargers etc. We have a bunch of RPG books and supplies to play with or plan out your adventures. If you need something copied or printed just let an employee know. There may be a small charge if there's a lot to print or if it's ink heavy. We also have notepads, pens, pencils and other random supplies. If you are looking for something specific, just ask! We might have it or you might inspire us to get it.
In the event of an emergency:
In case of a fire, alert an employee and then get to safety. There are fire extinguishers located throughout the Geekhouse and if you can put the fire out, do, but it is not your responsibility. You just need to make sure you and as many people as possible are able to get to safety.
If as a collective we need to exit the building, say for a fire, earthquake, alien invasion, don't just get in your car and leave. Please meet across 3rd Street in the parking lot. That way we can make sure everyone got out safely.
If there is a medical emergency, first of all let an employee know so we can contact the appropriate emergency response teams. Yelling across the Geekhouse is adequate to alert us, plus, believe it or not, we have a number of medical professionals who frequent the Geekhouse who may be able to help.
For less than emergency injuries or ailments, we do have a first aid kit. Again, just let an employee know. Paper cuts are a serious injury and will be treated with a unicorn bandage. If you are sick, don't come in to the Geekhouse. This includes, but is not limited to: COVID, flu, colds, zombie infections or werewolf bites.
Making the Geekhouse comfortable:
It is everyone's responsibility to make sure the Geekhouse is a warm, welcoming and comfortable place to hang out. This includes employees, and Members. Be kind and respectful. Laughing, yelling and even swearing can all be done in fun and kept respectful. It is a 21 and older hang out so adult themes are allowed, but again, keep it respectful. Crude, sexually explicit, racist, homophobic, or any general bigotry will not be tolerated. 
It can get noisy at the Geekhouse, especially during event nights, but just be aware of your surroundings and don't feel bad if you are asked by an employee to use inside voices (employees will get told this from time to time as well). Being aware that you are in a semi-public space is important to making sure everyone has a good time. This also applies to smells. Because the Lounge is an enclosed space with not a ton of air flow, strong smells are not allowed. This includes body odor, smoke (all types), excessive perfume, or extensive flatulence. We may ask you to leave if a smell is too strong. This is a super awkward conversation to have for everyone involved, so bathe, change your clothes and/or air out before coming in.
Discord is an extension of the Geekhouse. It is a great way to chat, get info, organize get togethers and stay up to date on the goings on. Discord is for Members only and all rules regarding making the physical space comfortable applies to the Discord as well.
We also have a Marketplace channel where you can buy and sell geeky products. This is a perfect place to post used games, RPGs, graphic novels or even your own geeky products. This is outside of the Gamagora retail, so you set prices, take payments, arrange delivery, etc. We will stay out of it, unless we see something we want to buy.
Overview:
Our goal has always been to create an amazing community of geeks. The heart of this community are the people. The Geekhouse just provides the space, activities and communication avenues to build and strengthen our relationships. Go forth, be awesome, and most importantly, have fun!