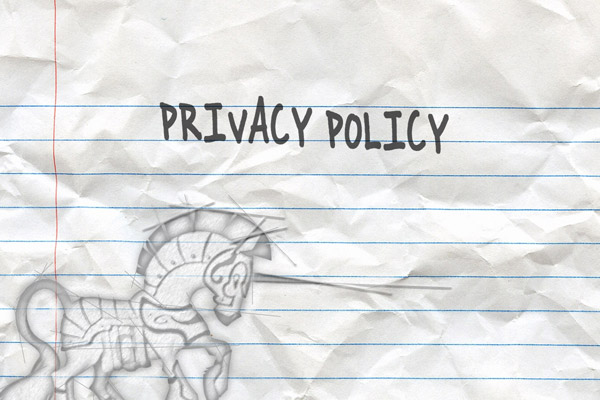 Address
108 SW 3rd Street
Corvallis, Oregon 97333
Hours
Sunday - Tuesday
Noon to 6PM
Wednesday - Saturday
Noon to 9PM
Phone Number
541-286-8616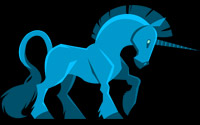 I will be perfectly honest, I have never read a privacy policy until just before writing this and it makes me angry that it is something that we even need as internet users. The fact that websites collect information and use it in nefarious ways just boils my blood. Must be a requirement for the Evil League Of Evil or something. So, I am actually extremely happy to be writing Gamagora Geekhouse's Privacy Policy and saying a big SUCK IT to all of the websites that are shady.
What Information Do We Collect?
If you are just a visitor to gamagorageekhouse.com, we do not collect any of your information or data. None.
When a visitor registers to become a Gamagora Geek, we collect the following data: name, physical address, email address, phone number and some fun tidbits. If you decide to make a purchase, we will collect your billing address and credit card information. You have the option to save that information in your account for future purchases.
While you are shopping, we'll track products you've viewed so you can go back and see what you've been looking at.
When a Geek applies to become a Member, we collect the following additional data: birthdate, student status, occupation, and some information about you as a Geek. Once you have become a Member, we will scan the barcode on the back of your driver's license. This barcode translates to your ODL number and your birthdate.
What About Cookies?
If you visit our login page, we will set a temporary cookie to determine if your browser accepts cookies. This cookie contains no personal data and is discarded when you close your browser.
When you log in, we will also set up several cookies to save your login information and your screen display choices. Login cookies last for two days, and screen options cookies last for a year. If you log out of your account, the login cookies will be removed.
We'll also use cookies to keep track of cart contents while you're browsing other stuff on our site.
How Does Embeded Media Track Cookies?
Posts on our site may include embedded content (e.g. videos, images, articles, etc.). Mostly it's going to be YouTube Videos. You can view YouTube's Privacy Policy for more information. Embedded content from other websites behaves in the exact same way as if you visited the other website.
These websites may collect data about you, use cookies, embed additional third-party tracking, and monitor your interaction with that embedded content, including tracking your interaction with the embedded content if you have an account and are logged in to that website. This means if you view a YouTube video on the Gamagora site while you are logged in on YouTube, that video will show up in your YouTube history.
How Do We Use Your Data?
If you do nothing but lurk on our website, we only use your email to send you updates on blogs. You can, at any time, change your preferences for these emails from one of said emails.
When purchasing something from our online store we use different infromation for different things. We use your email to confirm orders and send you your receipts. We use your phone number to text you a confirmation of delivery or message you if there are any problems. We use your address to, you know, deliver your booty. We use your credit card information to charge you.
We use Square to process your credit card and you can view Square's Privacy Policy anytime you like. We do connect your online account to our physical Geekhouse so your purchase history is seamless whether you are online or at the store.
As a Member, we use your birthday to confirm that you are 21 or older and we use the barcode on your driver's license as your account ID. If you enter competitions, we will use your name to announce scores and winners.
Do We Retain Your Credit Card Information on Our Site?
No. Your credit card number and security code are never stored on our website. Our payment gateway gives this sensitive information directly to the payment processor, Square. Even when you save your information for pre-orders or future purchases, your information is stored using a secure method called tokenization. Tokens store the last four digits of a card, the card brand/type, and its expiration date, mostly so you can identify which token is for which card.
How Safe is Tokenization?
Extremely. With tokenization, your actual credit card information is stored on the servers of the payment processor, not ours.
The only data saved on our site is in the form of a string of characters called a token. These tokens are designed to be useless outside the precise context they're created for. Imagine if, when you are playing Blood Rage someone breaks out Machi Koro money to pay for an action instead of Rage. Not going to work. But with tokens, it's even safer, someone couldn't even use Loki to steal Rage and use it because that Rage would be linked to you specifically.
Tokens are super-specific — specific to you, specific to our website, specific to the payment processor, and specific to our merchant account with that processor. If any of those factors aren't precise, the token won't work as a placeholder for your payment information.
What Information Do We Share?
None. We don't give anyone anything.
How Do You Modify or Delete Your Information?
At any point in time you can request to have your data changed or deleted by sending us a message from the Contact Us Page. Understand that if you request to have your data deleted, you will no longer be a Geek or a Member and will no longer have the access granted to those titles. You will need to re-register and/or apply to have the access reinstated.
Questions or Comments About Our Privacy Policy?
If you ever have any questions or comments about our Privacy Policy or really anything, we encourage you to Contact Us.