Mistborn: The Siege of Luthadel Expansion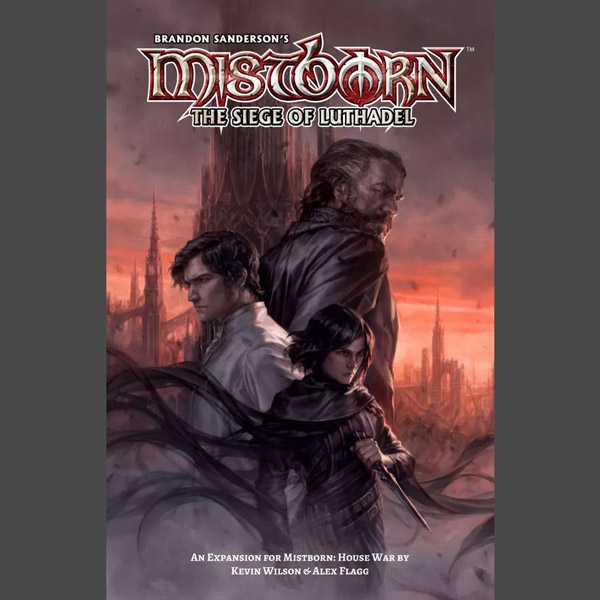 Description
Expansion to Mistborn: House War

Kelsier's revolution has succeeded. The Lord Ruler is gone. Your story is just beginning...

Following the Lord Ruler's downfall in Mistborn: The Final Empire, the surviving noble Houses face a brave new world filled with great opportunity and even greater danger. With the empire in disarray and the populace liberated from the Steel Ministry's iron grip, the nobility is free to pursue new agendas and ancient vendettas.

Protecting the capital is the provisional government of King Elend Venture, scion of House Venture and beloved of Vin, a powerful skaa Mistborn. Together with the survivors of Kelsier's crew, Elend and the Luthadel Assembly spearhead a fledgling republic led by commoners and noblemen alike. They are supported by lesser Houses like Penrod and the Church of the Survivor — skaa faithful revering Kelsier as a god — and the people are taking their first wobbly steps toward self-rule.