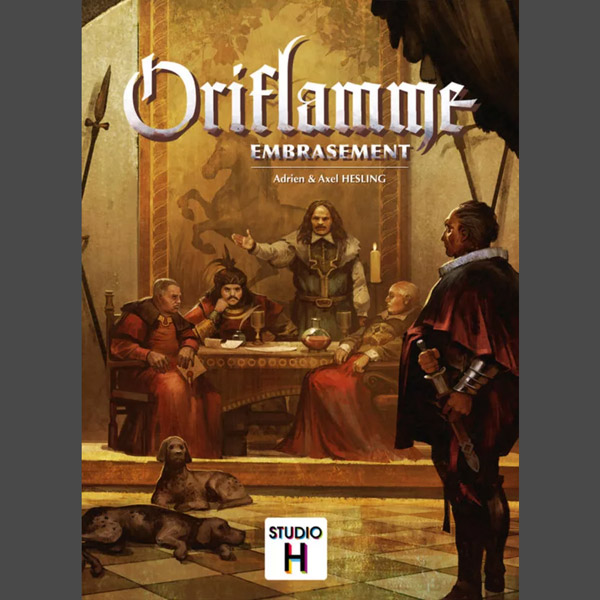 Description
In Oriflamme Ablaze (second installment of the award winning game Oriflamme), the incendiary war threatens to bring the kingdom to the ground. But nothing will stop your house to conquer the throne by putting forward every inch of your famous lust for power and vengeance.

In the tactical card game, hidden cards are played in turn. By tactically uncovering and activating their effects, players can outdo or get them out of the way, because all players have the same goal in mind — to collect the most influence points for their family and thus win the game.

Oriflamme Ablaze offers 11 new action cards that can be mixed with Oriflamme or be used as a standalone.