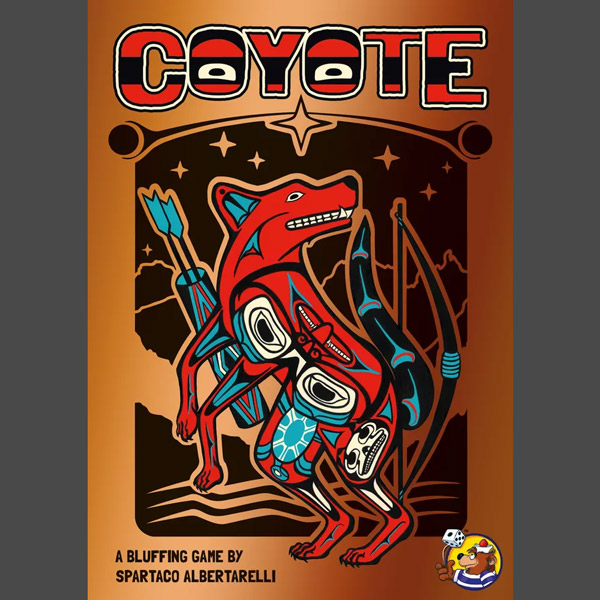 Description
One day Coyote crossed the river with his friends, but he was carrying too many things and almost drowned before Bear pulled him out of the water. Poor Coyote had lost everything.

They sat down by a fire to dry off and rest. Coyote became jealous of the other animals because they still had all their things, so he challenged them to a bluffing game to win their belongings. The other animals agreed to the challenge as they thought Coyote would never win. After all, he is known to never tell the truth — but in this game everybody has to lie because no one knows the truth...

In the bluffing game Coyote, you always see the cards of the other players, but never your own. When it's your turn, you must announce a number that is less than the total of all the cards in the game, yet higher than the previous number given. Alternatively, you can challenge the number previously announced. Finally, when all the cards are revealed, you'll see who has the cunning Coyote on their side.