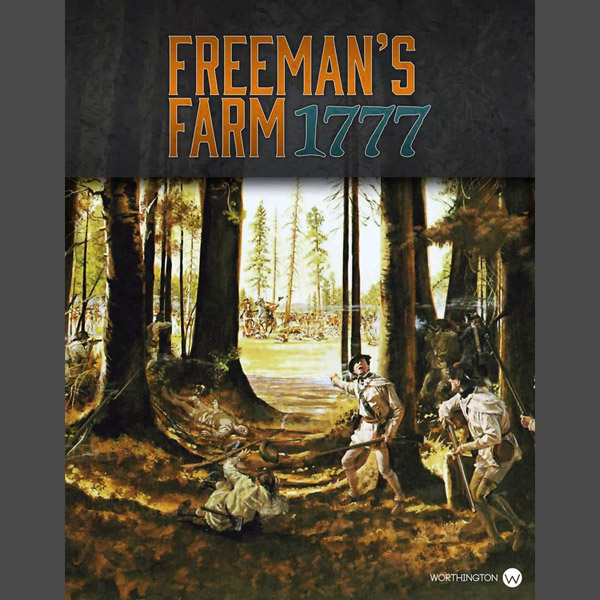 Description
Freeman's Farm 1777 is the first in our Battle Formations game series. These games are based on a new game system that has been designed for solitaire and two-player gaming.

The object of the game is to break three of the formations of the opposing side. This is done by activating your formations and choosing the best actions for it to undertake given the state of the battlefield.

Should you fire your artillery or attack with your infantry? Or should you move your formation to a part of the battlefield that provides an advantage? Or reinforce a faltering formation with troops from a stronger formation? Whatever choice you make, there is a cost to the morale of your active formation.