D&D RPG – Sword Coast Adventurer's Guide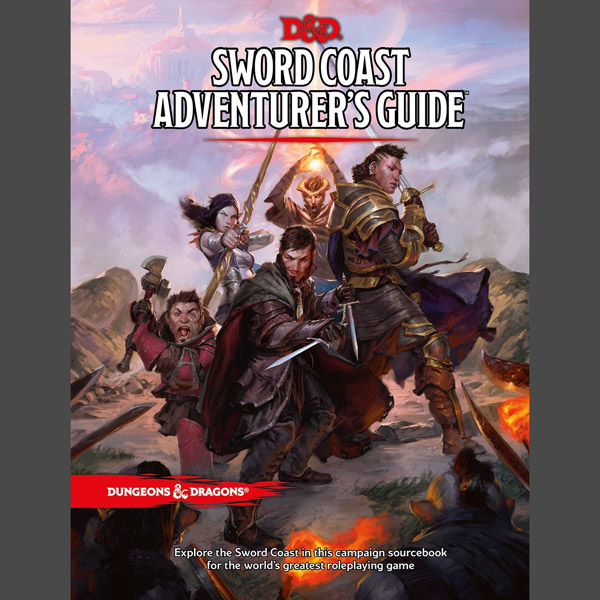 Description
Get everything you need to adventure in the Forgotten Realms on the exciting Sword Coast, home to the cities of Baldur's Gate, Waterdeep, and Neverwinter. Crafted by the scribes at Green Ronin in conjunction with the Dungeons & Dragons team at Wizards of the Coast, the Sword Coast Adventurer's Guide provides D&D fans with a wealth of detail on the places, cultures, and deities of northwestern Faerûn.

The Sword Coast Adventurer's Guide is also a great way to catch up on recent events in the Forgotten Realms, to get background on locations featured in the Rage of Demons storyline coming in September, and to learn the lore behind video games like Neverwinter and Sword Coast Legends.

With new character backgrounds and class options, players will love the storytelling possibilities of playing a noble of Waterdeep, an elf bladesinger, or one of the other new options, while Dungeon Masters will relish a book full of mysterious locations and story hooks to keep players adventuring on the Sword Coast for years to come.
Others Like This