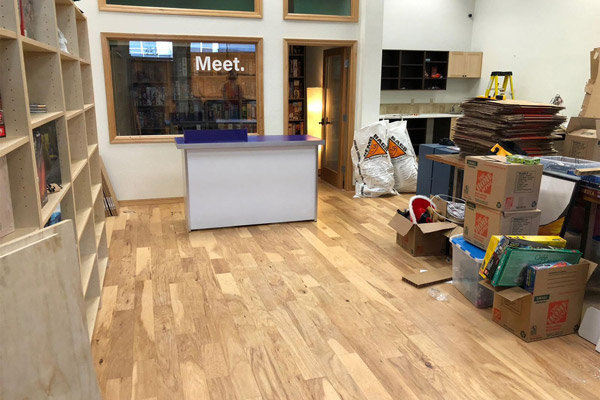 Address
108 SW 3rd Street
Corvallis, Oregon 97333
Hours
Tuesday-Saturday
11AM to 7PM
Sunday
Noon to 6PM
Monday
Closed
Phone Number
541-286-8616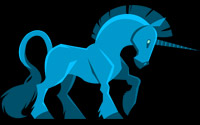 The Idea
Once upon a time, the winter of twenty sixteen, I approached David early one morning and popped the question, did he want to go into business with me? I had ambitious plans that included a cafe, board games, video games, computer games, a dedicated theater, outdoor seating and I had even found a perfect building … a 6,108 square foot building.
David humored me and we even met with the owner of the old Benson Building. It was a pipe dream and there was no way we could ever have the capital to do what I was wanting to do. So we dropped the subject. But apparently the idea wouldn't leave either of us alone.
It was the following year that David came across a much smaller, and much more realistic property. Suddenly we could picture us being in a space and we started to shape what was a much more doable business plan.
The Name
We hit a wall. We needed a name. How could you form what you were going to be before you had a name? We just kept throwing things out there and nothing would stick. David really liked the concept of a salon, but the 17th century French kind, not the hair cutting place. So, I had this thought, and I think my exact words were, "What was the place called where Socrates hung out?" I literally Googled "Socrates Hang Out" and a crossword help website came up. AGORA. But it wasn't going to be like a regular agora, it was going to be a game agora … Gamagora. And it needed a descriptor, like a coffee house or a pub house but for geeks.
Gamagora Geekhouse. We had a name.
And the flood gates opened and the idea of who we were going to be as a business practically formed itself. Unfortunately, by the time we had a detailed business plan the property had been rented out to a lovely flower shop. No hard feelings, honestly. But we now knew who we were and what type of property we were looking for and we found spaces we loved. That's when we ran into the next wall.
The Location Hunt
None of the property owners understood what we were trying to do. They didn't believe an idea like ours could be a viable business model.
No one is going to pay money to play Monopoly. And they weren't wrong. No one would actually pay money to play Monopoly. In fact I can think of a number of people who would pay money to not play Monopoly. But those types of games weren't at all what we were offering.
It was an uphill climb to try to explain to people who had never even heard of a hobby board game or ever read a graphic novel what it was we were trying to do. It was devastating to get turned down for property after property because it seemed like a bad investment to have us in their building.
In the winter of 2017, we decided to take a brake on the whole business thing. David and I were going to be moving in to our first home together and we decided to just find a place where we could entertain. We found an amazing house off of Circle that had a large sunken family room that would be perfect to set up multiple tables and had space for a library of our games. The night we toured the house we decided to go for it. The next day we went to turn in our application only to find out someone had applied for the same house less than 30 minutes before us.
Fate had other plans.
So, no perfect building for a business and no perfect home to entertain at.
Then one night in January 2018, David and I had already retired for the eveninging and he stumbled across a CraigsList post for a spot that was opening up because a business called The Foundry was moving across the street.
I didn't even change out of my pjs, I just threw some shoes on and we went downtown in the middle of the night.
The Perfect Spot
I fell in love with suite. The flooring was perfect, the little mini kitchen was perfect, the front windows were perfect, the location was perfect … it was perfect. But the CraigsList posting was almost two months old. There was no way this perfect location would still be available. Despite the severe pessismism on my part, we called and left a message for the property owner.
I can remember exactly where I was, in a driveway waiting for a leasing agent to show up and show me another house. That's when I got the call from the property owner. The space at 254 SW Madison was still available. I explained what our business plans were and how we would use the space and for the first time a property owner thought our plan was perfect for his space. The Foundry was renovating the space across the street and they were having some delays so a move in date would have to be flexible, but the space was ours as soon as it opened up.
The Wait
So we waited. We shifted gears and instead of getting a big house to entertain in, David, our 10 year old daughter Maddy, our dog Nike, and I moved into a tiny apartment and planned to hunker down until we could start Gamagora Geekhosue.
February came and went. March came and went. April came and my life would be forever changed. For my birthday, David took me to go see Hamilton. I cannot express in words how amazing Hamilton was. I had never had so much fun. We got a hotel just down the street from the Keller Auditorium and walked to see the musical.
It was one of the best nights of my life.
A Place to Call Home
The next morning we were getting ready to head back home and I got a call. The guys at the Foundry had finally moved out. The space was open. So, as soon as we got back in town we met up at the future home of Gamagora Geekhouse and we got our keys. Then the real work began.
David still had a full time job, so I would work on moving boxes of games, taking trips to Ikea, and building furniture during the day, then after work, David and I would work on the hard stuff, like wiring all of the tvs, hanging posters, setting up our point of sale. 
Finally Open
After months of getting everything set up, we finally opened our doors on July 30, 2018. For the first month we waived all sign up and visit fees and we were inundated with people stopping by and asking "What is this place?" We were so excited and knew we were going to be on track to have around 250 Members within a year.
In less than 15 days we had over 100 Members, 200 two weeks later, 300 two weeks after that. Our 500th Member joined only four months after we opened. We blew passed the initial "we made" number of 250. 
We're Gonna Need a Bigger Boat
Since we opened we had gradually added to our retail offerings, bringing on t-shirts, more graphic novels, and lots and lots of games. But nothing could have prepared us for Black Friday. It was a mad house. The retail was packed for most of the day and people asked if they could stand inside the Lounge in order to see the retail shelves.
There was no way we were going to survive our first Christmas with our tiny Retail. We had to make a cut in the Lounge. It was painful, but our big, beautiful main table and our love seat had to go. It sucked, but we needed the space.
Let There Be Light
We survived our first Christmas and it was amazing. It far exceeded our expectations. The retail was booming, and the Lounge was constantly full. Our next big hurdle was to get rid of the harsh overhead lighting in the Lounge and add calm lamps at each table. The lamps made such a difference and we moved the couch next to the book/graphic novel library, so the 99% of the couch users were there to read.
The  Biggest Move of Them All
Everything was going really well, but we really felt like we were missing something, and something big. Beer on tap. We were so strapped for space we had no idea how we would be able to add a bar … unless … unless we did something drastic. We completely re-divided our space. Instead of splitting everything hot dog way, we split it hamburger and I have no idea how it worked, but it felt like we gained space in the retail AND the Lounge.
The Shut Down
On March 23rd, Gamagora Geekhouse was forced to close its doors because of Covid. It was terrible. I can remember going to the Lounge to just get away and pretend it was all going to pass. It didn't. By mid-April we had to make a decision. Our lease was up at the end of April, we had zero idea when restrictions were going to lift and when it was going to be safe for us to open again.
We had already been debating a move to a bigger space, but the idea was always overwhelming and the timing never seemed quite right. So, faced with an indefinite shut down, we decided to not renew our lease at 254 Madison, move everything into storage and hunker down until the pandemic was over to re-open at a new, bigger space.